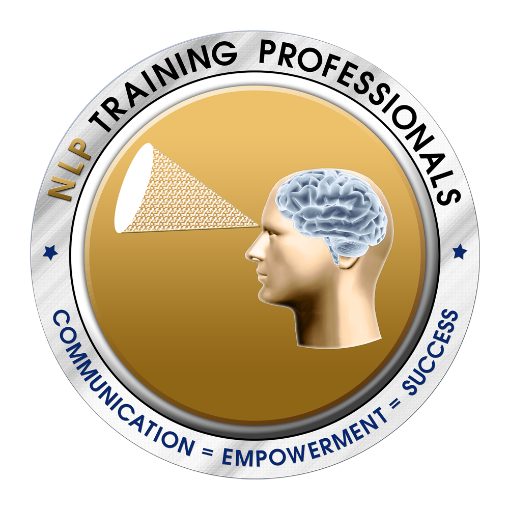 NLP Practitioner Certification Training
If you're serious about becoming a powerful person, with self-confidence, who is respected and loved, if you're serious about creating money and abundance in your life, and be an example of perfect health, then this training is for you.
Neuro-Linguistic Programming (NLP) is a proven and potent method for achieving what you want in life. And there is no better organisation through which to experience that power, motivation and inspiration than NLP Training Professionals.
Now's your chance to move your learning to the next level with our NLP Practitioner Certification Training the proven way to fulfil your true potential and achieve happiness, love, freedom and all the other riches life has to offer.
In just 3 days, you'll learn the skills you need to understand the relationship between mind, body, emotions and actions. And most importantly how to use that understanding to implement change and create the life you really want.
Whether you are in business for yourselves, or you are a valued employee, you will gain many more skills to increase your profitability, your client database and your skills when dealing with difficult people.
Whatever stage you are in your lives, NLP is designed to enhance and make positive rewarding changes.
Who should take this training?
Anyone who is interested in getting the most out of all areas of their lives, both on a personal level and as a therapist to help others achieve their aims and desires.
When is the next training?
Friday 21to Sunday 23 February 2020 (inclusive)
Venue: 17 Montview Parade, Hornsby Heights 2077

What will it give me at the end of the training?
By the end of this training you will have learnt how to set goals and achieve them in your life, you will be able to get rid of negative emotions and limiting decisions. You will have a fuller understanding of others and be able to communicate in a way which will suit each individuals needs.
You will receive a Certificate stating you are an NLP Practitioner.
You will be able to join the American Board of NLP Practitioners, which is a qualification that is recognised world wide.
How much will it cost?
Maximum number of people 8
Regular cost is $3,550 ex GST.
Book now in order to get the Early bird special price of $2,850 ex GST a saving of $750.
Early bird rate closes on 4 February 2020.
Three days of hands on training and practice sessions.
Testimonials - from past NLP PRACTITIONER GRADUATES
D O'N from NSW
I went on the training with Hypnosis Training Professionals in June 2015. Yvette Allen was the Trainer.
The pre-organisation was excellent and we were given plenty of time to complete the requisite study of the CD's, books and questionnaire.
The course material was excellent and the pace and intensity of the programme was clear, concise and well thought out.
As a health clinician and hypnotherapist this will integrate well both with my other therapies , but also in the way I interact with people on a day to day basis.
I would have no hesitation in recommending this course to anyone. A Five Star rating. 10/10.
Renna M from NSW
I am a clinical hypnotherapist and student of psychology, I recently completed Hypnosis Training Professionals Certified NLP Practitioner course with Yvette Allen as my course trainer.
I found Yvette to be a very professional trainer. Whilst I am already a professional therapist, this course fitted in well with my skillset to date, plus I achieved a number of personal breakthroughs.
I thought the tempo ideal and was well supported both prior to and post the course.
There was clearly a great deal of passion and total belief in the training which was wonderful.
This will be both a useful therapy in its own right and an adjunction.
Thank you Yvette for changing my life.
Highly recommended. 2018
Tracy H from Hills District
Yvette is a great trainer and the course is well structured. Learning is made easy to understand. The small classes mean you get individual attention, and ensure that you have mastered each and every subject.
Yvette is passionate about what she teaches and her enthusiasm is infectious.
Since completing this course, I find I use it in my work every day, whether it be talking to staff or clients. The business has benefited enormously from sending me to this course. I cannot recommend Yvette highly enough.
March 2019